The Remote Loader is a service that executes the driver shim and passes information between the shim and the Identity Manager engine. Has anyone else had similar experiences and an idea of what is behind it? Thus the Work Order creation, and processing of the To Do objects were outsourced to another driver. I recently had to explain all this to some clients, and this has lead me to consider that maybe there is a better way to approach. We can do useful things when object events happen.
| | |
| --- | --- |
| Uploader: | Tejas |
| Date Added: | 13 September 2011 |
| File Size: | 23.88 Mb |
| Operating Systems: | Windows NT/2000/XP/2003/2003/7/8/10 MacOS 10/X |
| Downloads: | 40972 |
| Price: | Free* [*Free Regsitration Required] |
Printer driver deleted loopgack after printer driver installation by remote printer management I have a Windows Pro SP4 with Novell Client 4. There is also some additional functionality where you can set a DirXML-nwoRepeatInterval to have it repeat and try again and again until it succeeds in building a Work To Do. This narrows the scope of the driver.
Ldapwiki: DirXML Driver
Compatible with Java Time! NetIQ Identity Manager is a service that synchronizes data among servers in a loopbxck of connected systems by using a robust set of configurable policies.
We would list all those whom have helped, but we are sure we would leave too many people out. An unhandled exception occurred during the execution of the current web request. Which in general is useful, except for when it isn't.
Setting Up a Loopback Driver with a Group Entitlement for eDirectory
The intent is to block object creation until the required attributes are present, thus making it a good candidate for use in the Creation policy set. See our new home at SUSE. That this would break a lot driver logic seems obvious, almost all of my customers have at least one driver that reads dirxmo driver's associations. The first rule sets up some local variables loopback be used in the audit event and the trace messages. You may also be Interested in ConvCase.
Thank you Father Ramon. That is, the driver itself does not care about those issues.
Purpose Why a loopback driver? Given you didn't spell "connect" right in "Connect using sqlca", I'm guessing you retyped here rather tha The third condition tests if the Title attribute matches a regular expression of ". However I am trying to also sirxml the directreports attribute through this mechanism, any idea's or has anyone done this? The action sets the source value back to the value from the destination and strips out the attribute from the current operation.
As a subtle point the driver does actually event on the Subscriber channel for DirXML-WorkOrder creates and if DirXML-nwoSendToPublisher is set to true, then the create event for the work order will cause the Publisher channel to process it even if it is not really due and create a Work To Do if appropriate, or at least try.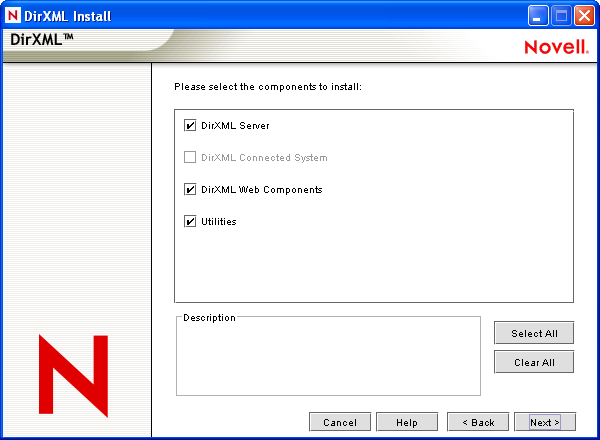 It should be positioned within the policy set before any other policies referencing the required attributes. The time now is We have found this forum to be extremely helpful with the day-to-day work of dealing with Novell's IDM product. This procedure should work to monitor the tree for create events. I need to do the same thing with multi-valued attributes. This is when a successfully processed Work Order would normally be deleted. Internally time is stored as a 32 bit integer which is a count of seconds and runs out around or if used unsigned.
Using the Driver To use the driver: Some kind of per query add on would be useful to enable it. For example, on a user create event, we can check whether the apple-user-homeDirectory attribute is available. But the ldap query will be a good workaround.
What other neat things can you think of to do with this driver? A very common pattern of usage in the Publisher channel would be somewhere in the Create, Placement, or Command Transform as the DirXML-WorkToDo object is in the process of being created, insert rules that do what is needed when a Work Order comes due, and just Veto the event.
Title Case So, you finally got a rule that builds a full name but now you want to change the full name to have proper "Title" case.